Hawaiian Flowers, Leis, Blooming Orchids, Gift Baskets and Gifts
ALOHA!
Hawaiian flowers, blooming orchids, flower leis and leaf leis and loose orchid blossoms sent directly from farms on Maui and the Big Island to any US state. Guaranteed fresh by one or two day FedEx so you can send Hawaiian flowers with confidence.
In addition to tropical flowers we have a wide selection of Hawaiian gift baskets, candy lei kits, gifts, Kona coffee, macadamia nuts, candies and treats. Our Hawaiian Flowers of the Month Club and Blooming Orchid of the Month Club will send a gift for 3, 6 or 12 months as you choose.
You can order fresh flowers and more at any time. There is a calendar on our checkout page that allows you to select the day you'd like your order to be delivered. Please don't wait until the last minute so we can make sure your order arrives on time.
We've been sending our flowers from Hawaii, fresh orchid leis and gifts since 2000.
Want to learn more before you order? See our Guide to Hawaiian Flowers.
Hawaiian Flowers
Our tropical flower assortments arrive as full length stems. We include care instructions along with arranging ideas. There are also DIY tropical flower arranging guides on our blog for each assortment. We take pride in sending flowers that are grown right here in Hawaii. Our fresh leis are made from orchids from the Big Island. Many companies here in Hawaii use cheap flowers imported from Thailand. They can been seen around Waikiki and at the airports, as well as on many web sites that claim to sell 'Hawaiian leis'. Using fresh flowers not only means that your lei or orchid corsage is genuine but it will last much longer.
We use these same fresh orchid blooms for our loose orchid blossoms. These beautiful flowers can be used to decorate your Hawaiian wedding, luau or other event. Use them on serving trays, drinks, tables and more. Or use them to make your own orchid lei.
Need to send a memorable gift or decorate your home for a special occasion? Consider our protea baskets that come from Maui already arranged in a natural basket and with free shipping.
Our blooming orchids are grown with special care on the Big Island. Our specialty is dendrobium orchids but we have several types under cultivation. These make a special gift for someone's home or for the serious orchid hobbyist. And shipping is free!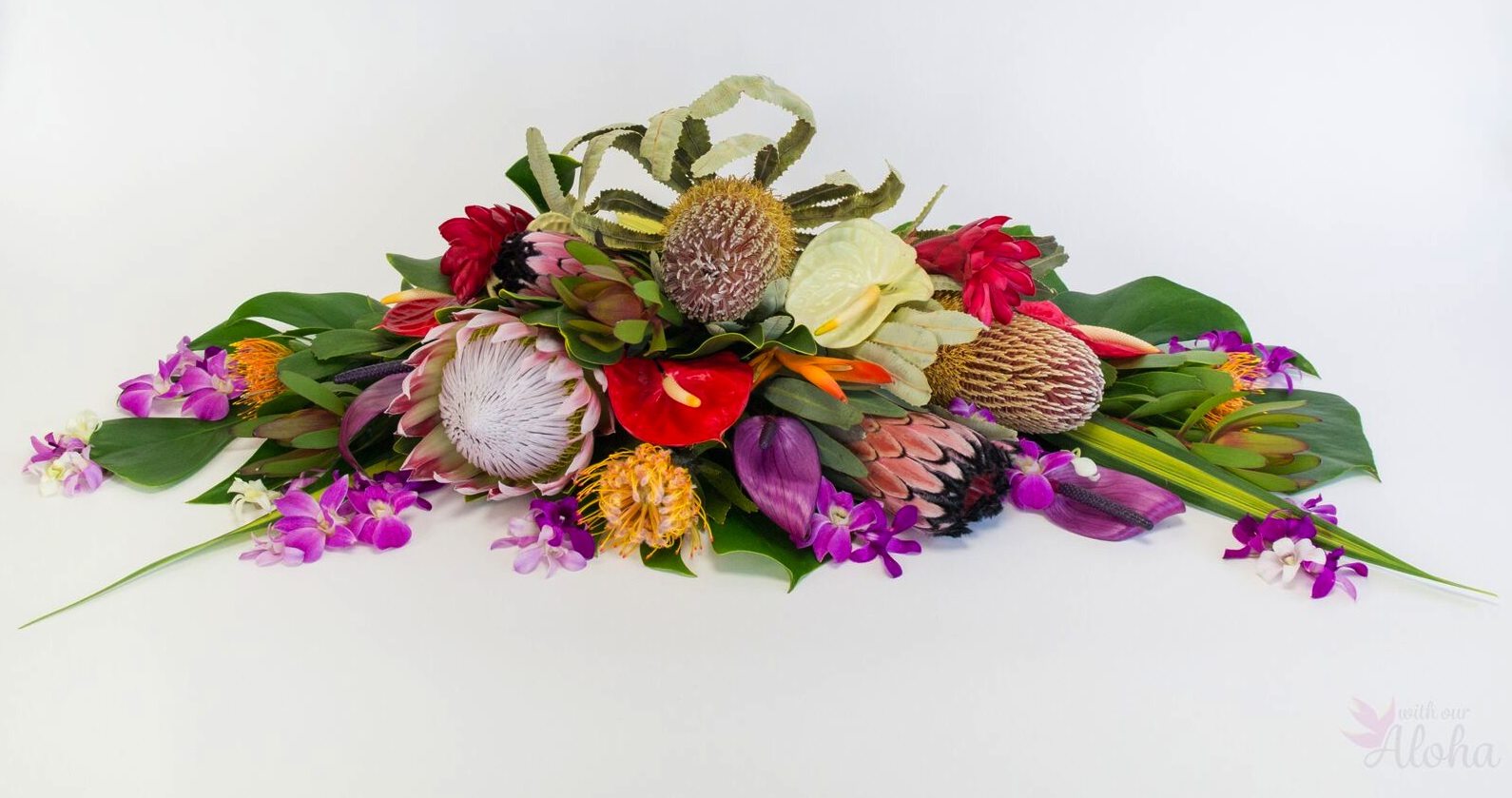 Hawaiian Gift Baskets
Our gift items are local as well. The candies, cookies, Kona coffee and macadamia nuts are all from local providers. Many are small family businesses with a long history in Hawaii. We have put together our most popular items in a selection of Hawaiian gift baskets and bags. If you would like to make a small change to one of our gift baskets just let us know in the comments section when you order and we will gladly substitute an item of comparable value.
You can also create your own gift bag or basket with our custom gift baskets. Mix and match the items to make your gift personal and from the heart. Select your favorites and add them to a wrapped gift basket or Hawaiian print gift bag.
Have a family member, friend or important client staying at a hotel in Waikiki? We'll deliver a gift basket along with your personal note. And unlike most companies we do not charge for delivery of Waikiki gift baskets. We'll also deliver to offices in Waikiki, Kakaako or downtown.
Our Hawaiian gifts also make great wedding favors. Select single items such as our hand made soy votive candles with tropical essences. We also have natural bath crystals and soaps. If you would like to create your own mini gift bag for the occasion we'll be glad to help.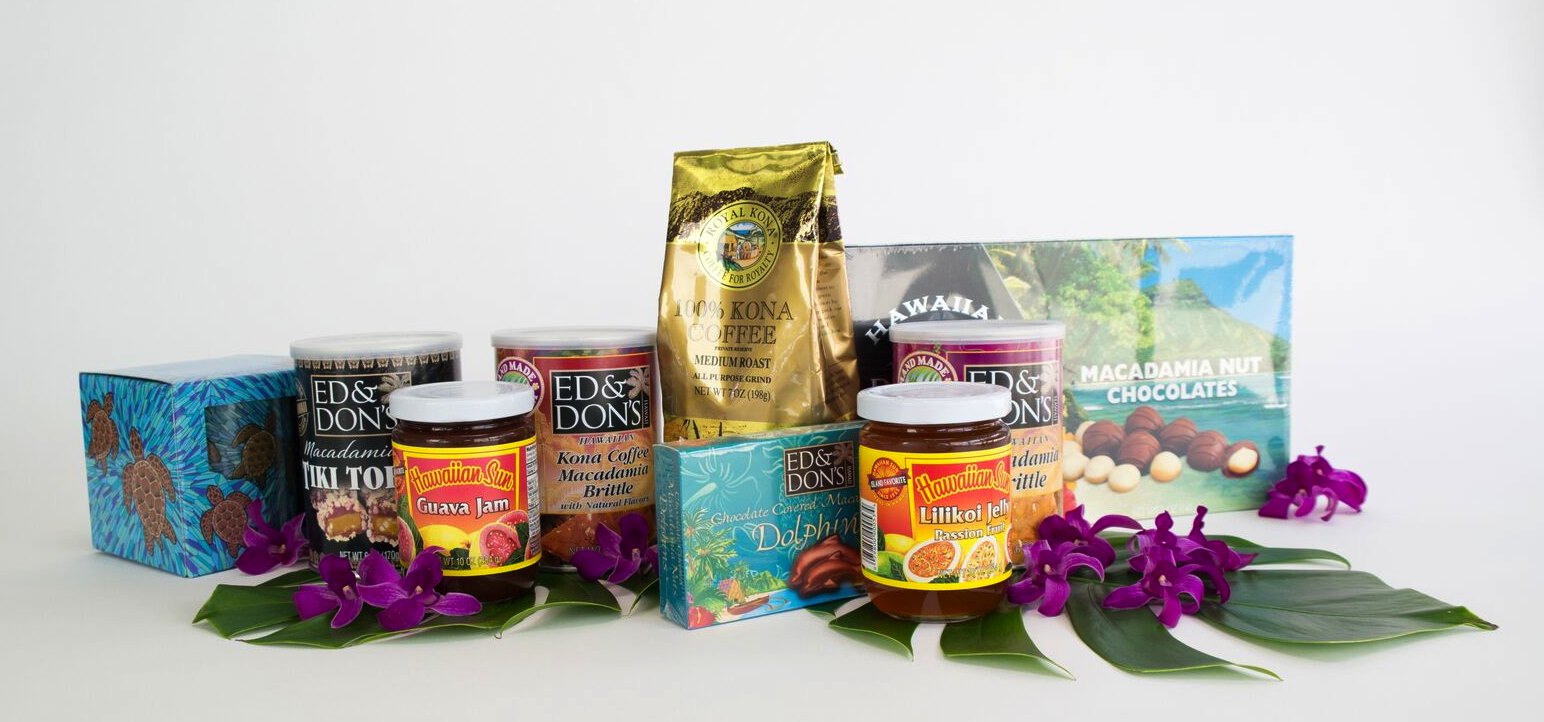 Ordering Flowers and Gifts from Hawaii
We now offer Priority FedEx service for shipping all flowers, leis, blooming orchids and gift baskets. This insures the fastest delivery and maximum freshness. Many of our products include
Free Shipping
.
Let us Help
If you need help with an order please let us know. We can answer questions about shipping and delivery, when to order, what flowers to recommend and how to care for your leis, loose orchids blossoms or flowers from here in Hawaii. Worried about arranging your Hawaiian flowers? Check our blog for easy DIY instructions for each of our selections. Ordering Hawiian flowers need not be a stressful experience. We do this every day so let us help so your gift or planned event is perfect and everything arrives on time.Mahalo!
Special!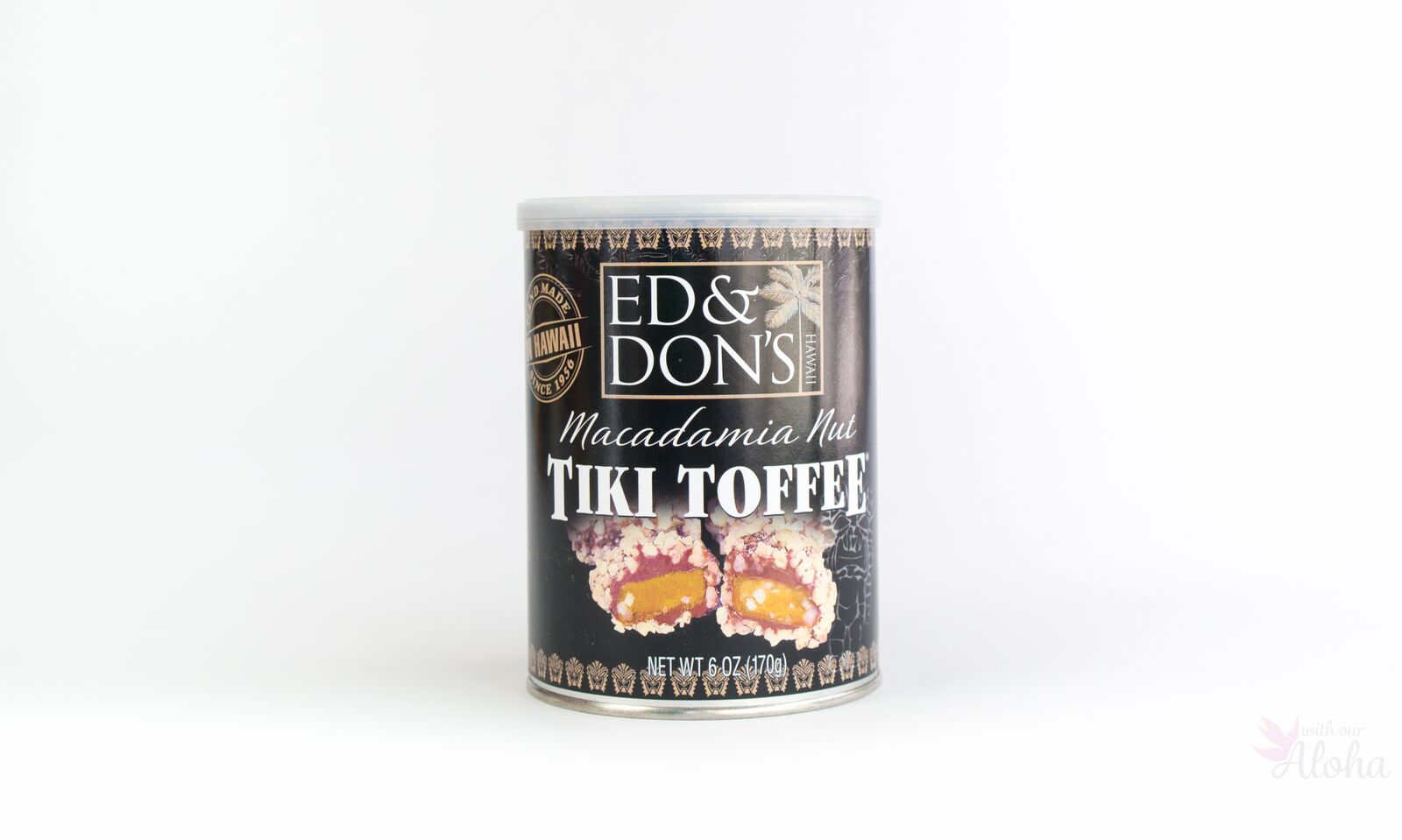 Order any 12 or more stem Hawaiian Flower Assortment and we'll add a can  of delicious Tiki Toffee. A $14.95 value.
From time to time we offer specials and discounts. These will apply to any delivery date. So even if your event or occasion is weeks in advance you can order and select any delivery date no matter how far in advance. To receive these special discounts please join our mailing list and follow us on Facebook. We also welcome your sharing your event on our Facebook page. This could be a luau, graduation, wedding or other event involving Hawaii or Hawaiian leis and blooms.
We are particularly busy in May with Mother's Day flowers. In June, graduation leis always sell out. Christmas and Valentine's Day are also a popular time to send Hawaiian flowers. We highly recommend that you order early during those busy seasons.
With Our Aloha Hawaiian Flowers and Gifts